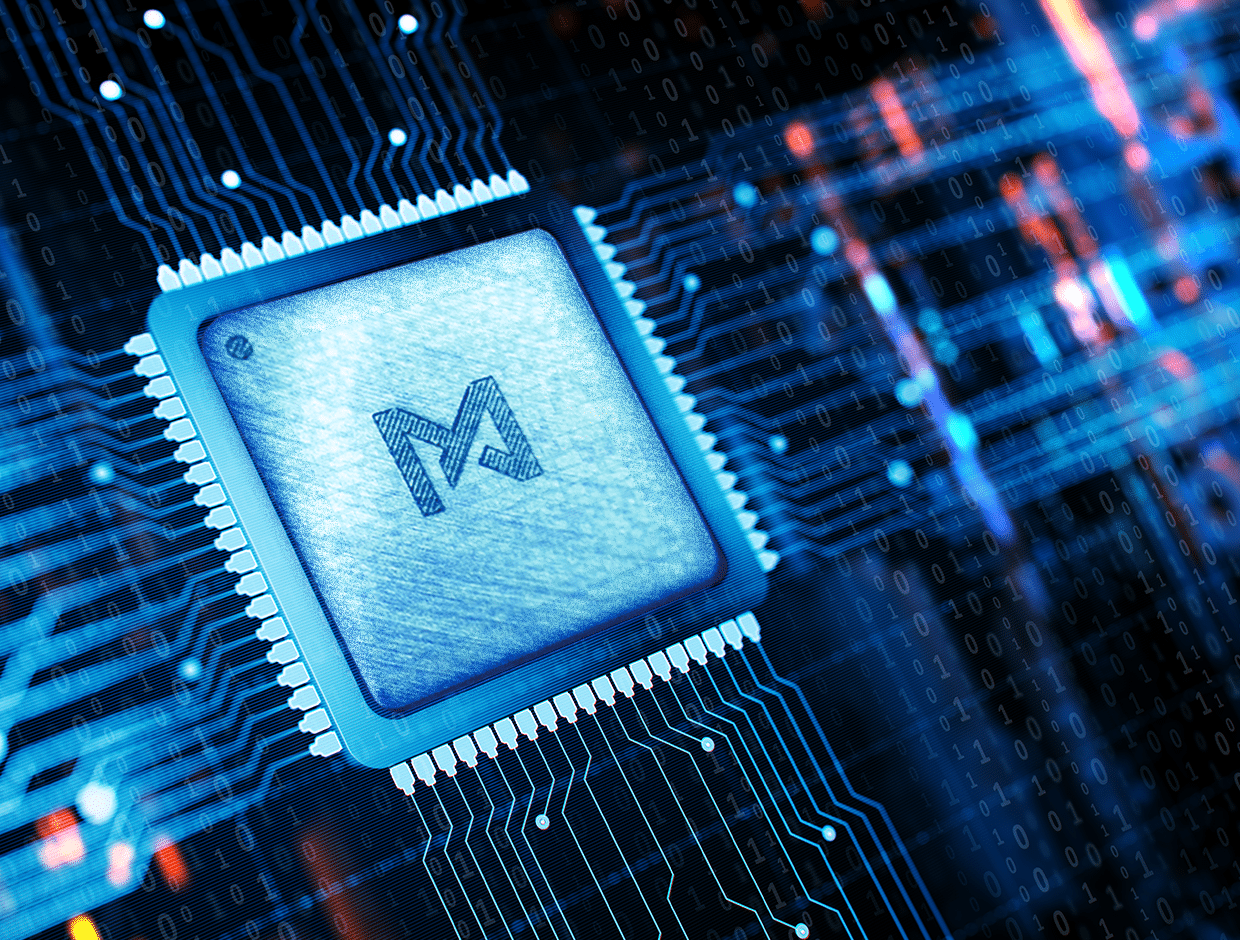 Mythic Highlights its Power-Efficient AI Solution and Previews Next-Gen Architecture
At the Edge AI Summit last week, Mythic's Mike Henry discussed how the company's innovative architecture helps unleash the full potential of edge AI. Mike also previewed the company's Gen 2 architecture, which is expected to offer 6~7X the performance of Gen 1. Read on to find out more.
Mike went into detail about how Mythic's groundbreaking analog compute-in-memory (CIM) architecture offers an "unfair advantage" with up to 10X lower power and cost in comparison to digital solutions that are becoming increasingly challenging and costly to develop. Mythic's M1076 AMP™ (Analog Matrix Processor) impressively delivers up to 25 TOPS in a single chip, with a typical power consumption of 3~4W (compared to up to 30W for a digital processor).
With edge AI applications now deploying Full HD and 4K image sensors, Mike noted the growing need for running high-resolution deep-neural networks at the edge. This was highlighted with a demo of M1076 AMP running 30fps Full HD YOLOv5s6 object detection while only consuming 3.5W of power. By offering very high-resolution AI in a compact, low-power form factor, Mythic will usher in the next generation of applications that take edge AI capabilities to a whole new level.
Mike then previewed the Mythic Gen 2 analog compute architecture, which is expected to offer 6~7X the performance of the company's first generation. Based on a mainstream, cost-effective 28nm process, Mythic Gen 2 features a scalable chiplet architecture, providing the ability to address a broad range of applications from ultra-lower power wearables to high-performance XR applications.
With its scalable chiplet architecture, along with industry-leading performance and power-efficiency, Mythic Gen 2 will be the ideal solution for a wide variety of future edge AI applications. Check out the video of Mike's Edge AI Summit presentation here, and stay tuned for further details on Mythic's products and technology!
Want to hear from Mythic?
Get the latest updates on news, events and blog post notifications! Subscribe to our What's New Newsletter.
You can unsubscribe at any time by clicking the link in the footer of our emails. For information about our privacy practices, please view our privacy policy here.